Kundalini Yoga Weekend Immersion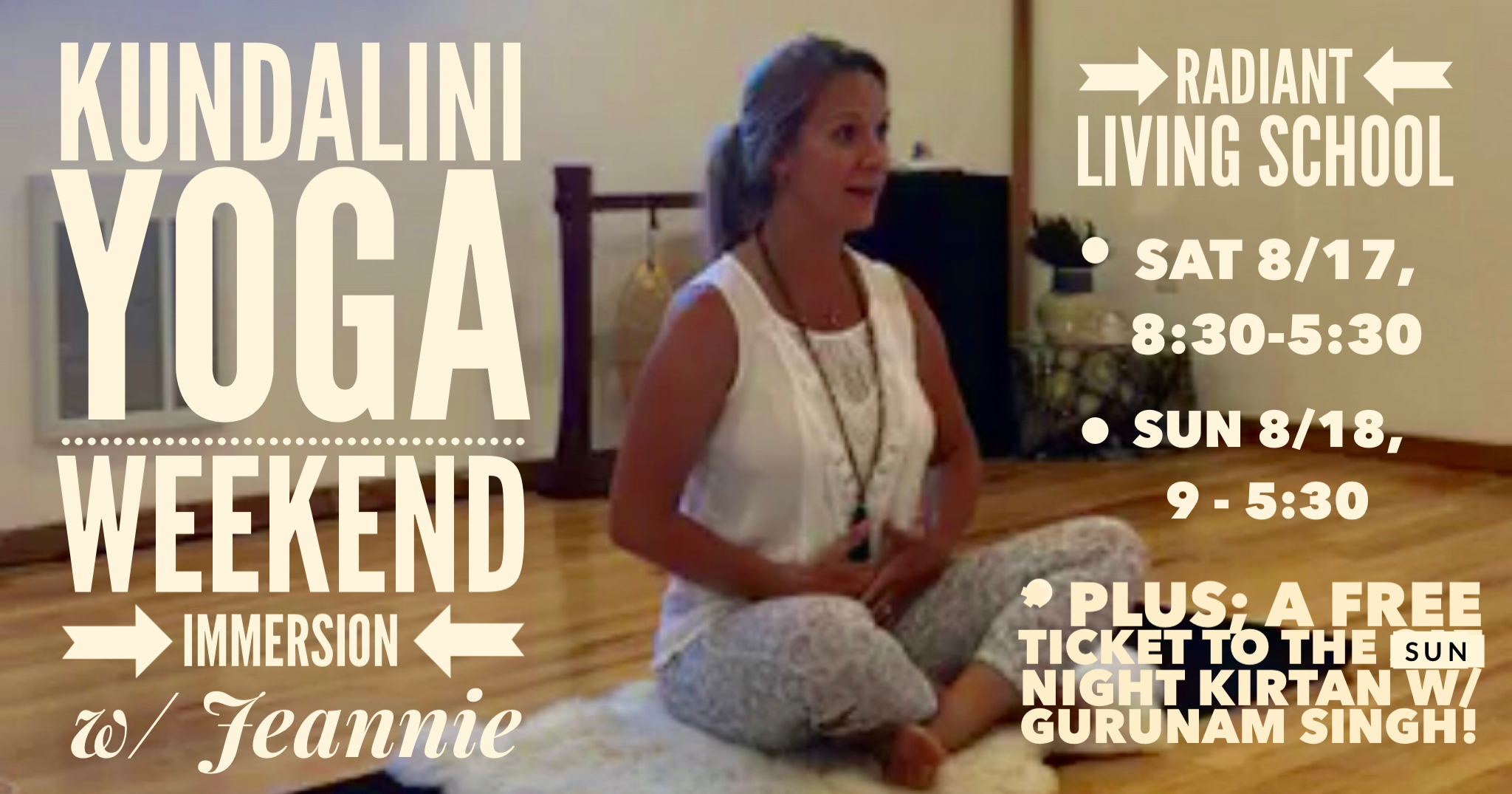 Kundalini Yoga Weekend Immersion
This beautiful summer retreat is an invitation to come together to activate the powerful embodiment of our inner truth and vitality. Through ancient teachings of Kundalini Yoga, meditation and chanting with Jeannie, we cultivate clarity of mind and create space to see our own wisdom and intuition.
Together we will embrace that which allows us to tap into our most balanced, radiant selves in a community of nourishment. We will transform our limiting beliefs, and remove blocks in order to frame a new vibrant experience of source. Our weekend will align perfectly with the Full moon, giving us an opportunity to release that which does not serve us to create space for deepening wisdom and alignment.
Leaving some details up to your imagination, we invite you to meet us for an unforgettable weekend of empowerment and community that will surely nourish and inspire.
SCHEDULE
itinerary subject to change
August 17
8:30 ARRIVE + Check in

9-10:30 Practice

11-12 Opening Circle

12-12:30 Mantra and Mudra

12:30 Lunch

1:30-2 Free Time, Walk, Rest, Meditation

2-3:15 Bandhas and Chakras

3:15-4 Kriya Practice

4-5 Mantras and Mudras pt. 2

5-5:30 Closing and Depart
August 18th
9-11:15 Morning Meditation + Yoga (Not Kundalini)

11:30-12:30 Kundalini Spinal Warm Up

12:30-1:30 Lunch

1:30-2 Rest, Walk, Meditation

2-3 Q&A

3-5 Workshop with Gurunam Singh

5-7 Potluck Dinner

7-9 Gurunam Singh Concert